Near Moscow in an area of 200 hectares in the middle of the nature is Otrada, an equestrian complex with an infrastructure that meets the highest requirements.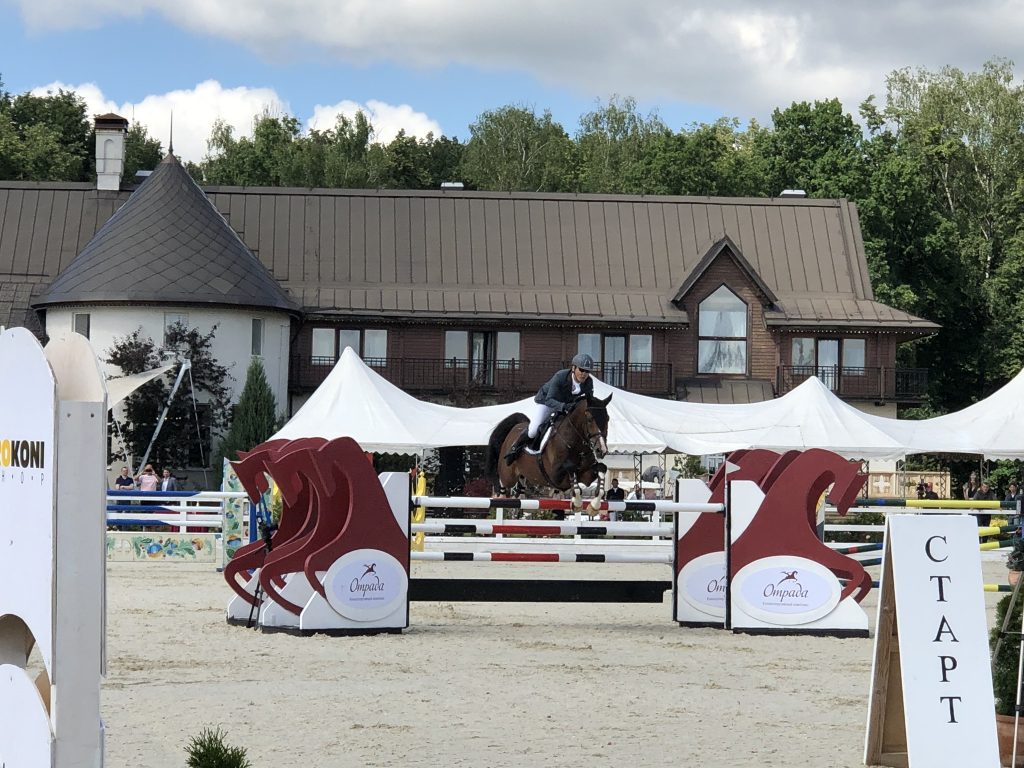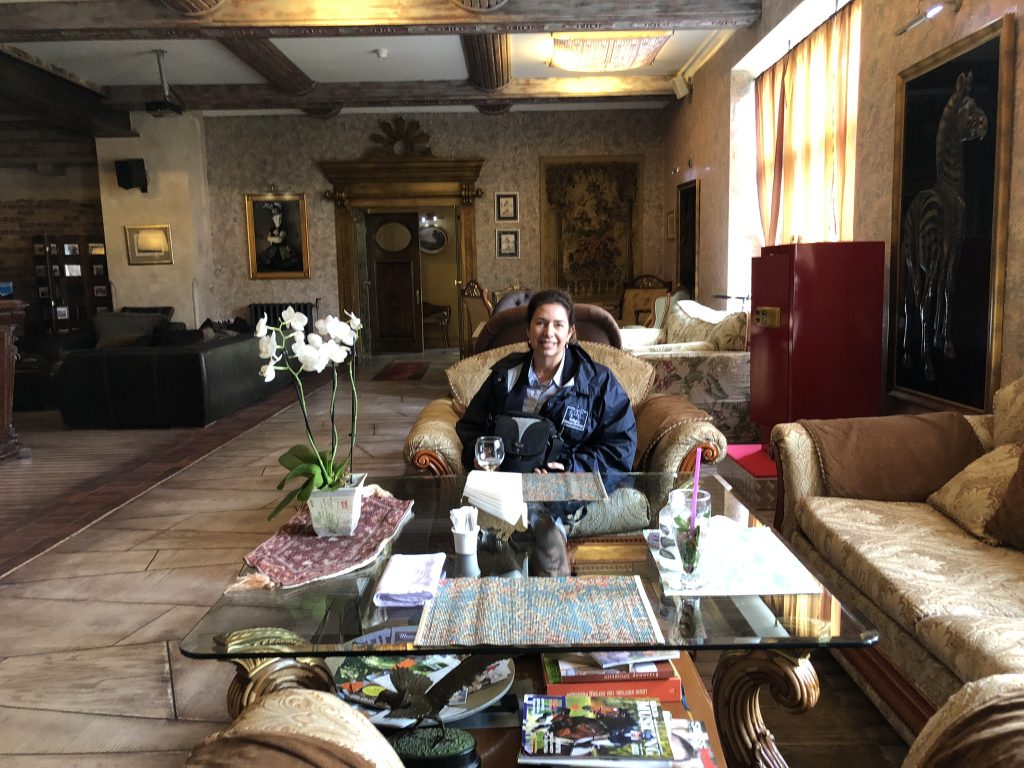 Despite occupying an huge area of land (200 hectares) the architecture and decoration make it look a country house, making the place extremely cozy.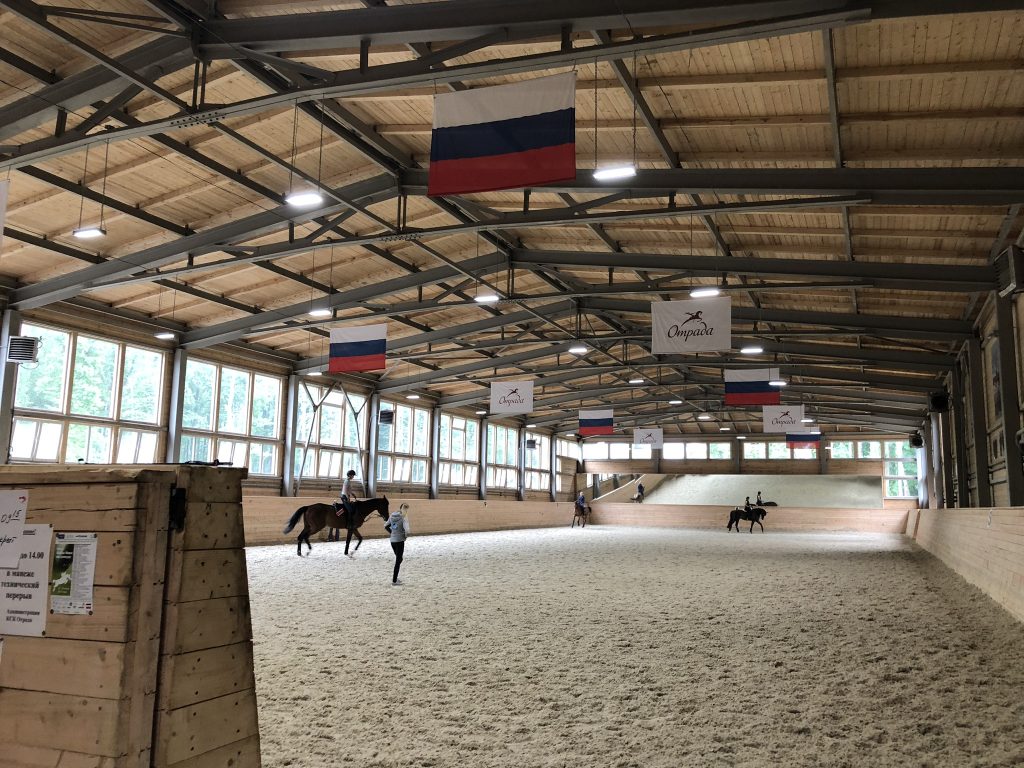 The structure has several covered and open arenas, walkers, several fixed and mobile stables to receive the animals for the competitions, a veterinary clinic/hospital and even a little zoo for recreation.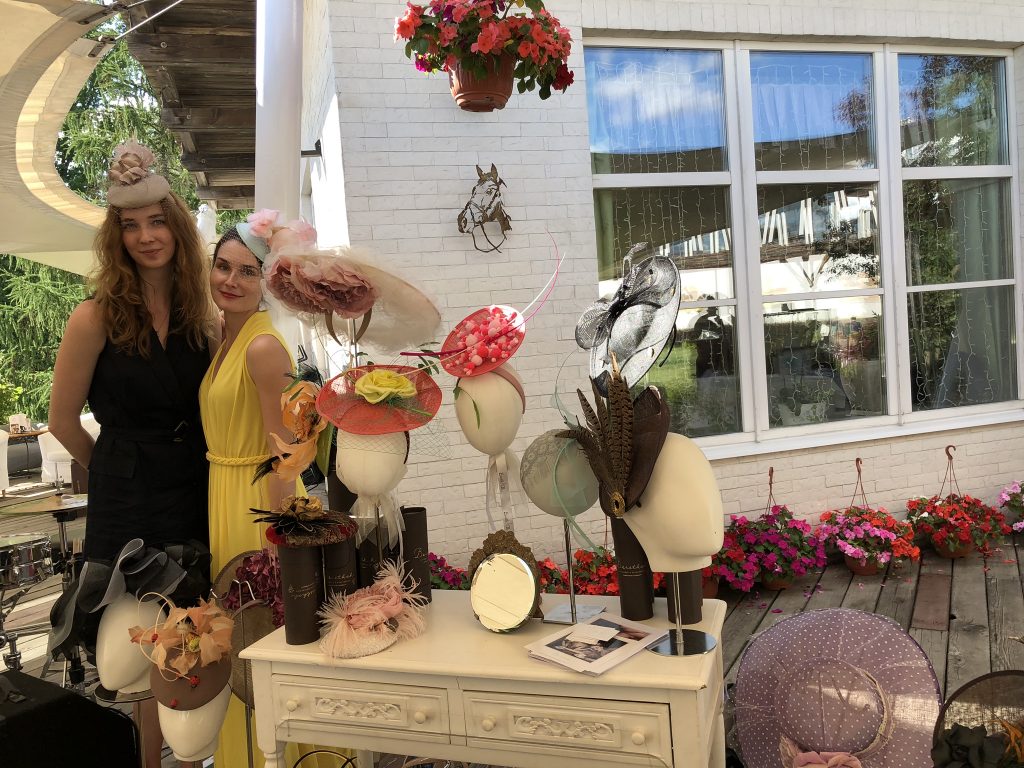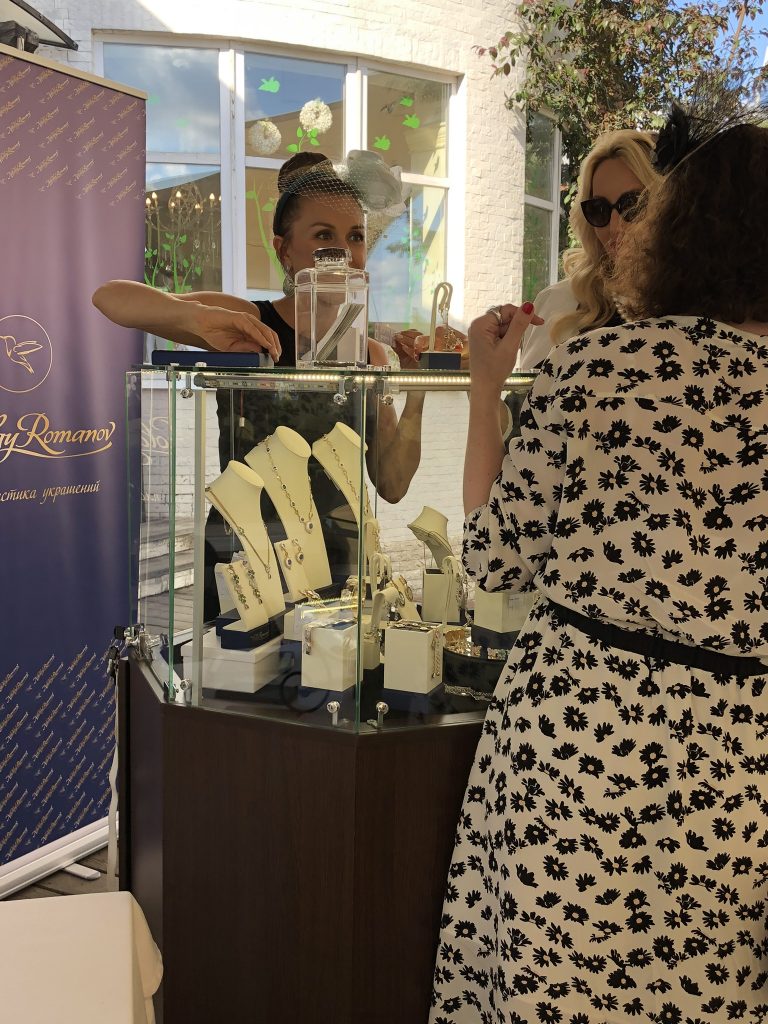 A mobile structure was set up so that the guests could comfortably watch the event.
Among the sponsors booths at the competition, we find one of hats and one of jewelry at this luxurious place.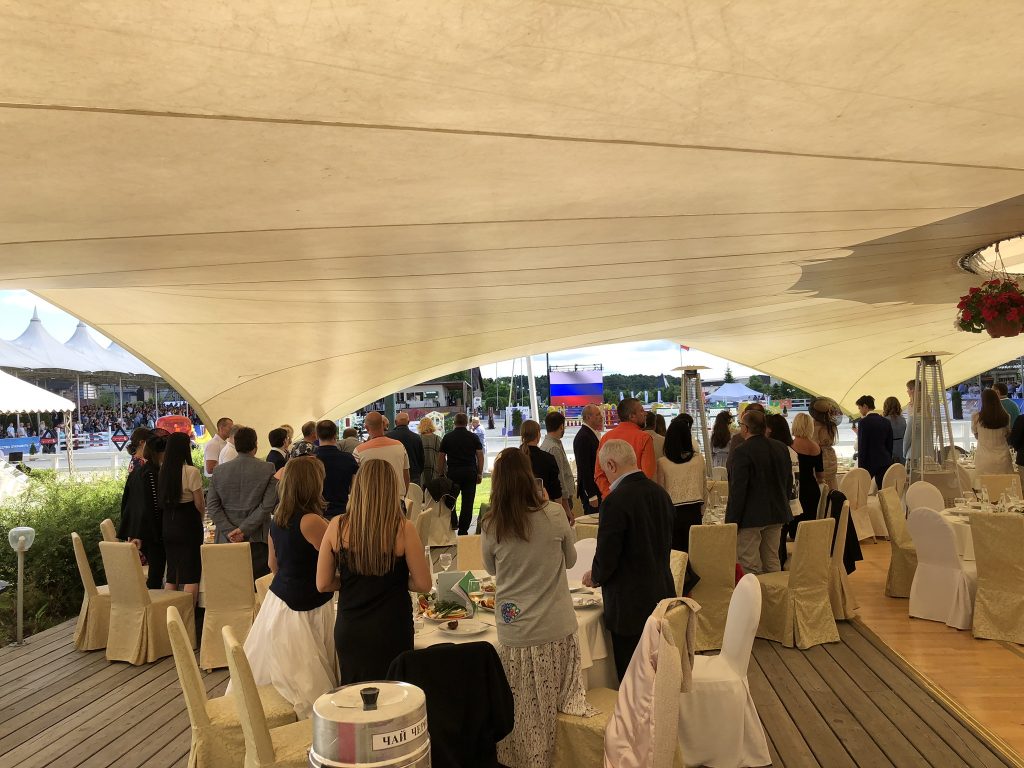 The rich Russian culture is present everywhere.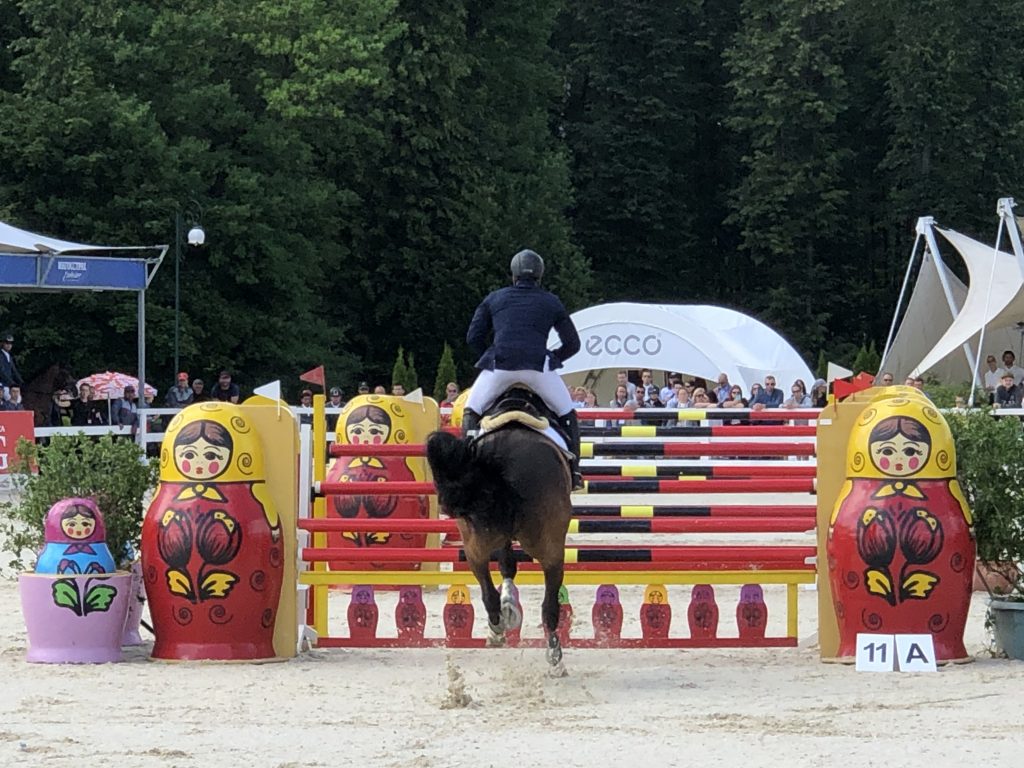 The rich Russian culture is present everywhere.
The Thermography exam attracted the attention of Russian TV!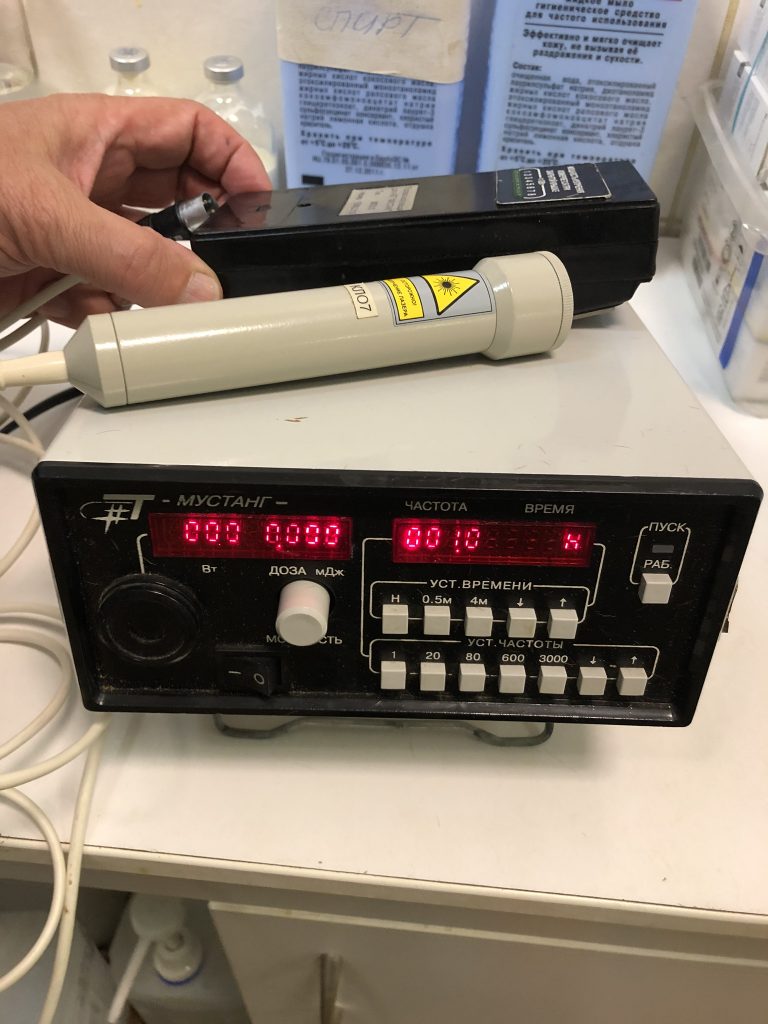 The veterinary department has modern diagnostic and therapeutic equipment. The Russians are among the most important laser therapy researchers in the world. Among the modern laser equipment at the clinic, I found this very old model, that caught my attention for its quality (being in use for more than 20 years) and for the power already used at that time!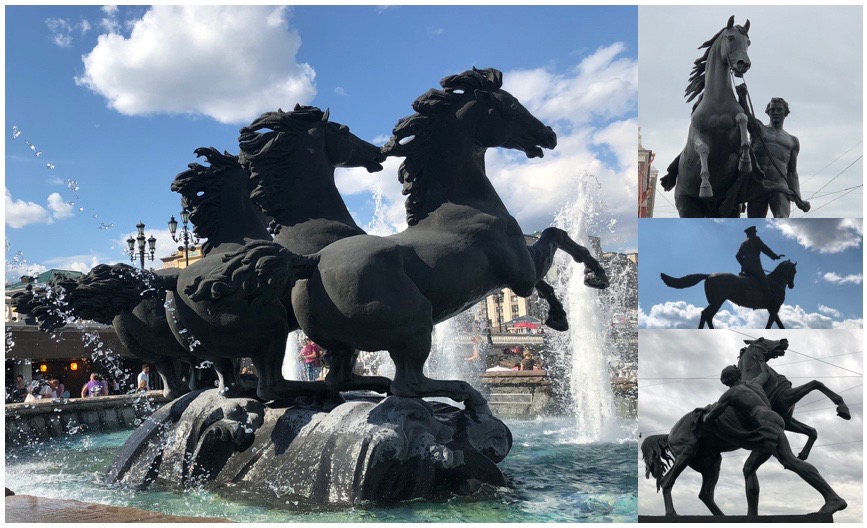 We noticed by the sculptures present in the cities, that the horse has always been much admired.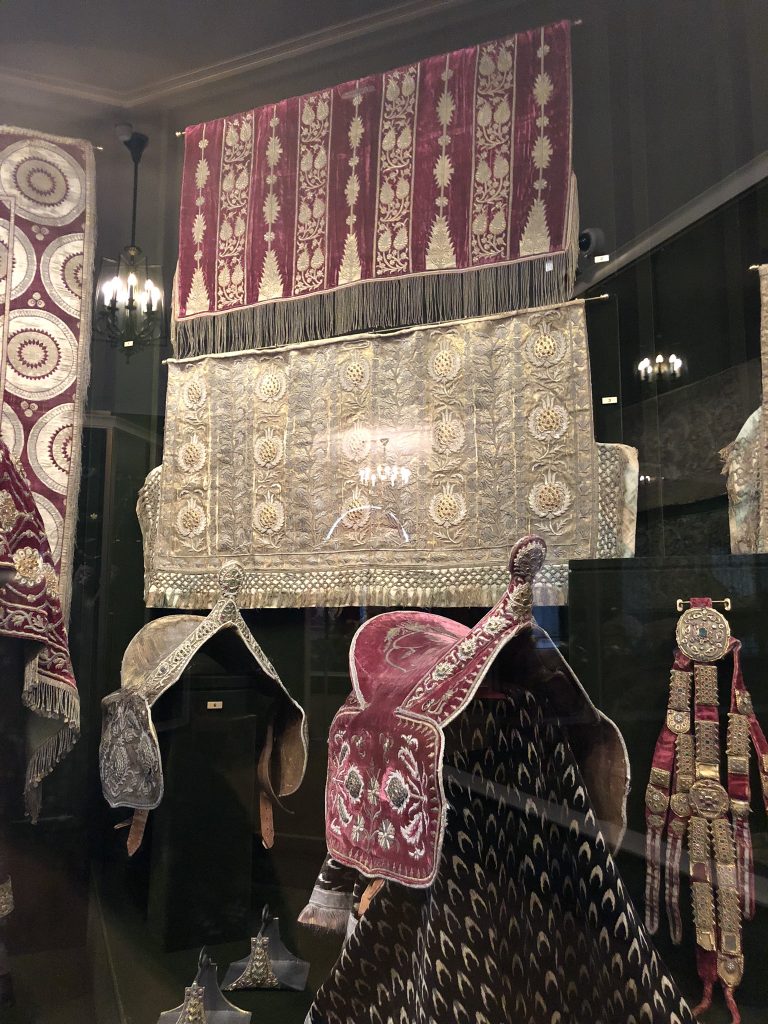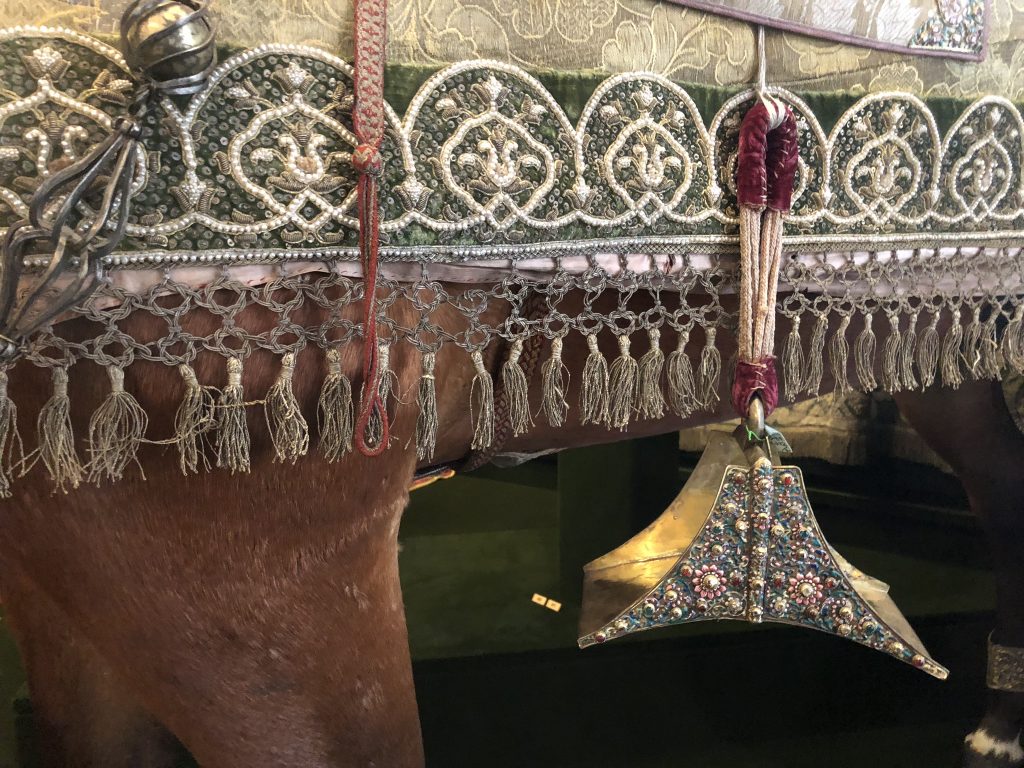 In museums, equestrian accessories from the 16th to the 18th centuries show the importance that the horse had in this civilization. The luxury of the blankets, saddles and stirrups embroidered and with inlaid stones and pearls shows the admiration for the horse as a companion of war and transport.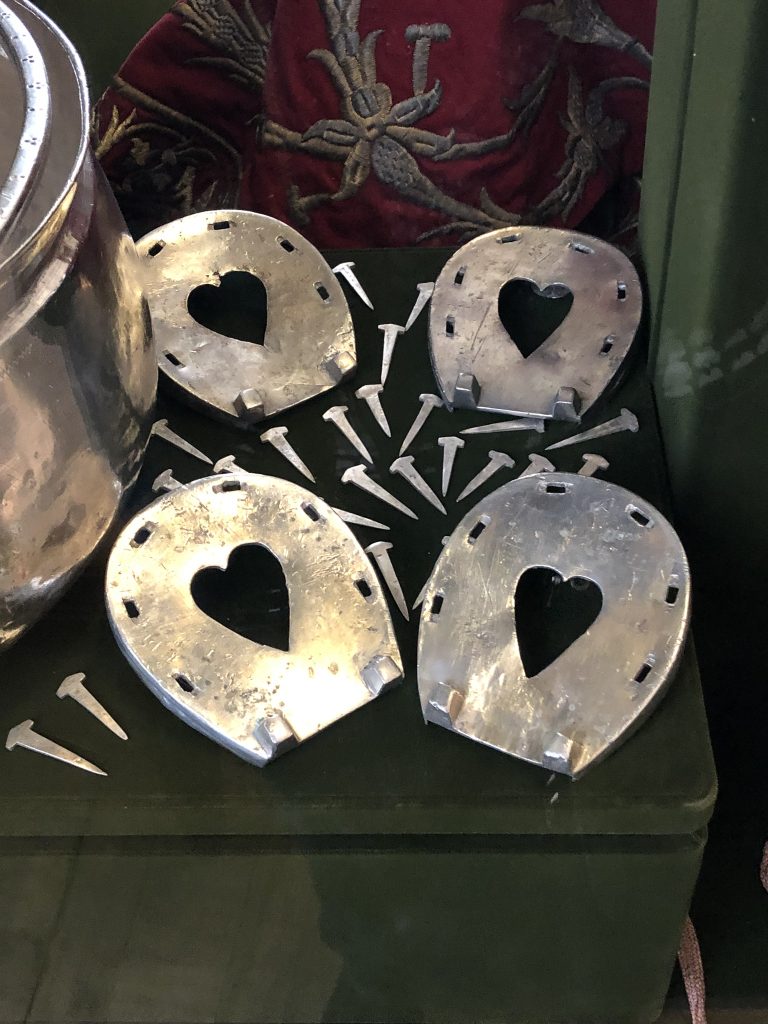 The silver shoes were semi-closed to protect the sole from different types of ground during the long distances covered.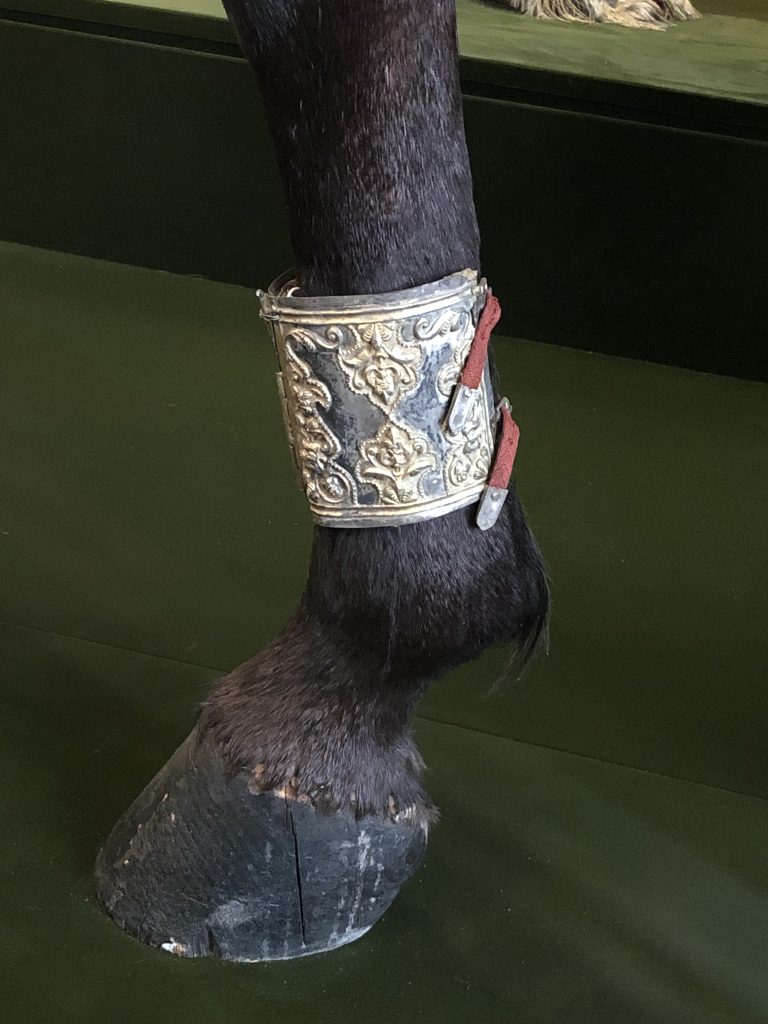 Metallic boots were certainly beneficial to protect the dorsal part of the limbs when the horse crossed forests, my concern is about the use of a rigid material next to the palm and plantar structures.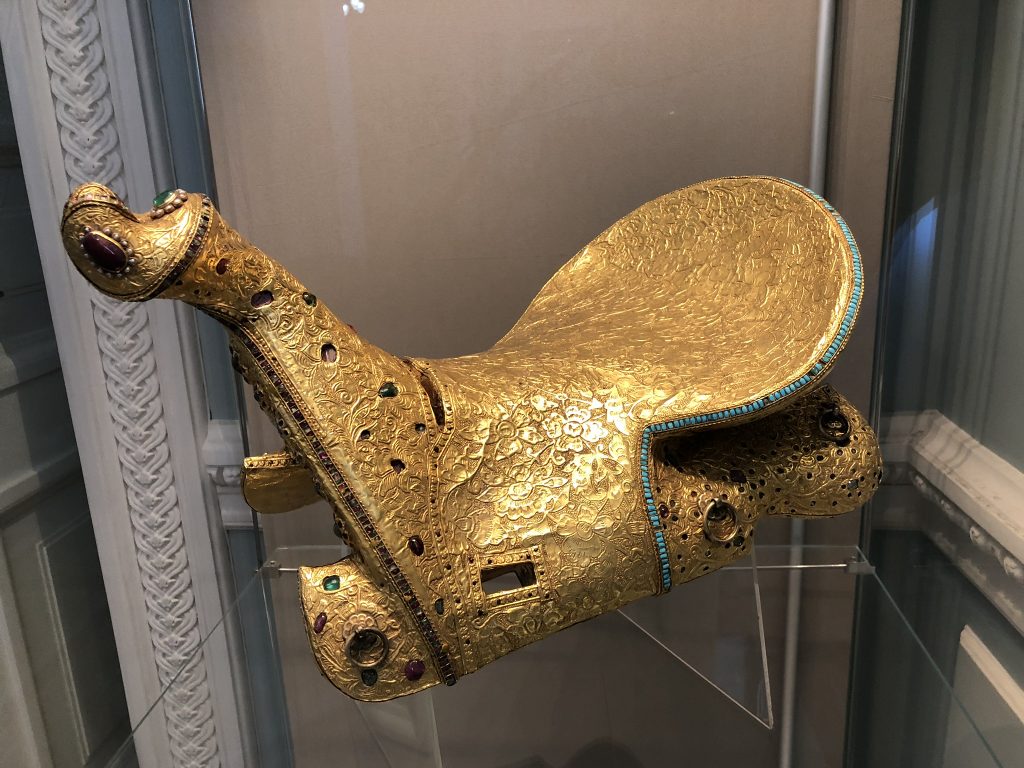 Among the curiosities, we find a golden saddle! It was very interesting to see what was used through the ages and the richness of these accessories!